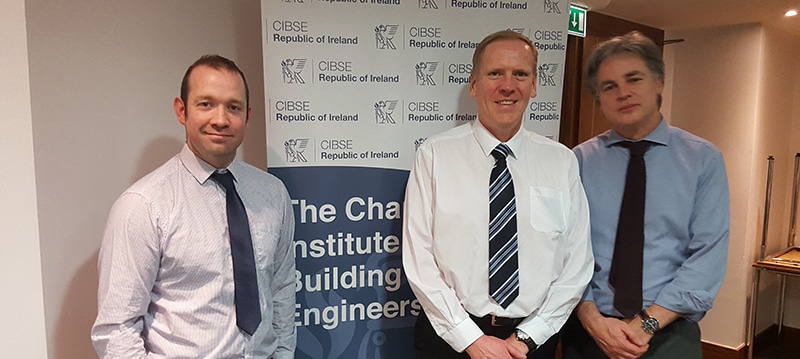 CIBSE regional representative, Cian Hennessey last night hosted yet another technical evening at the Rochestown Park Hotel in Cork. The evenng saw a good turnout of industry supporters from consulting, suppliers and contractors.
The event focused on highlighting the Global Warming Potential (GWP) of several popular refrigerants in use and offered alternative option of R32 refrigerant that has a significantly reduced GWP. Guest Speaker Paul Keyes from Daikin highlighted the timeframe for the phase down of some refrigerants and complete phase out of others in accordance with the F-Gas regulations in addition to highlight the penalties for failing to observe these Regulations. The CPD presentation at the Rochestown Park Hotel was well attended with a mix of Consultants, Contractors, Installers, Vendors and Facility engineers.
More regional CPD events are planned. Further details will be posted online at www.cibseireland.org. Please check back or sign up to email alerts here.