CIBSE Ireland Online CPD Platform
To aid the Continuous Professional Development of our engineers, CIBSE Ireland is providing a centralised platform for Building Services engineers to find available CPDs. The below list includes upcoming live online CPDs and pre-recorded CPDs. Please use the available information below to access or register the CPDs.
Once completed, don't forget to record your CPD activity under your profile in cibse.org – My CIBSE -CPD.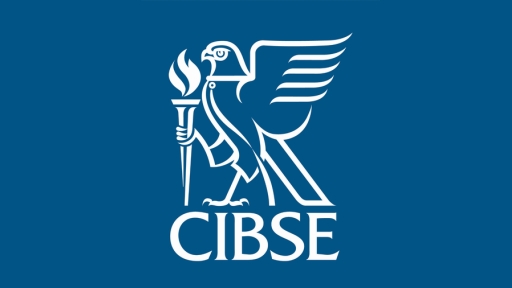 Oct 17, 2022 - Smoke and Fire dampers modern design
John Furlong, C. Eng., MCIBSE, MIEI, www.opw.ie
Oct 24, 2022 - Smoke and Fire dampers modern design
Barry Murphy BEng Fire Fire Specifcation, www.lindab.ie
Nov 7, 2022 - New ESB Headquarters, Dublin
Chris Croly, Building Services Engineering Director, www.bdpdublin.ie
Nov 14, 2022 - Intelligent Buildings
Stephen Weir – BEng, MCIBSE IEng, MIEI – MSI Director, www.hereworks.ie
Nov 21, 2022 - Trinity Business School
David Walshe BEng (Hons) CEng MIEI is Environmental & Sustainability Director with IN2 Engineering, www.IN2.ie
Nov 28, 2022 - New Boilers & Old Heating Systems Hydraulic Design
Paul Devereux – Specification Sales Manager, www.hevac.ie
Dec 5, 2022 - Sustainable Building Services Design
Laura McMahon,Ceng MSc MCIBSE MIEI Associate Director, www.lawlersustainability.com
Dec 12, 2022 - Why when you use energy is now more important than how much you use
Joe Borza – CEO & Co-Founder of www.EnergyElephant.com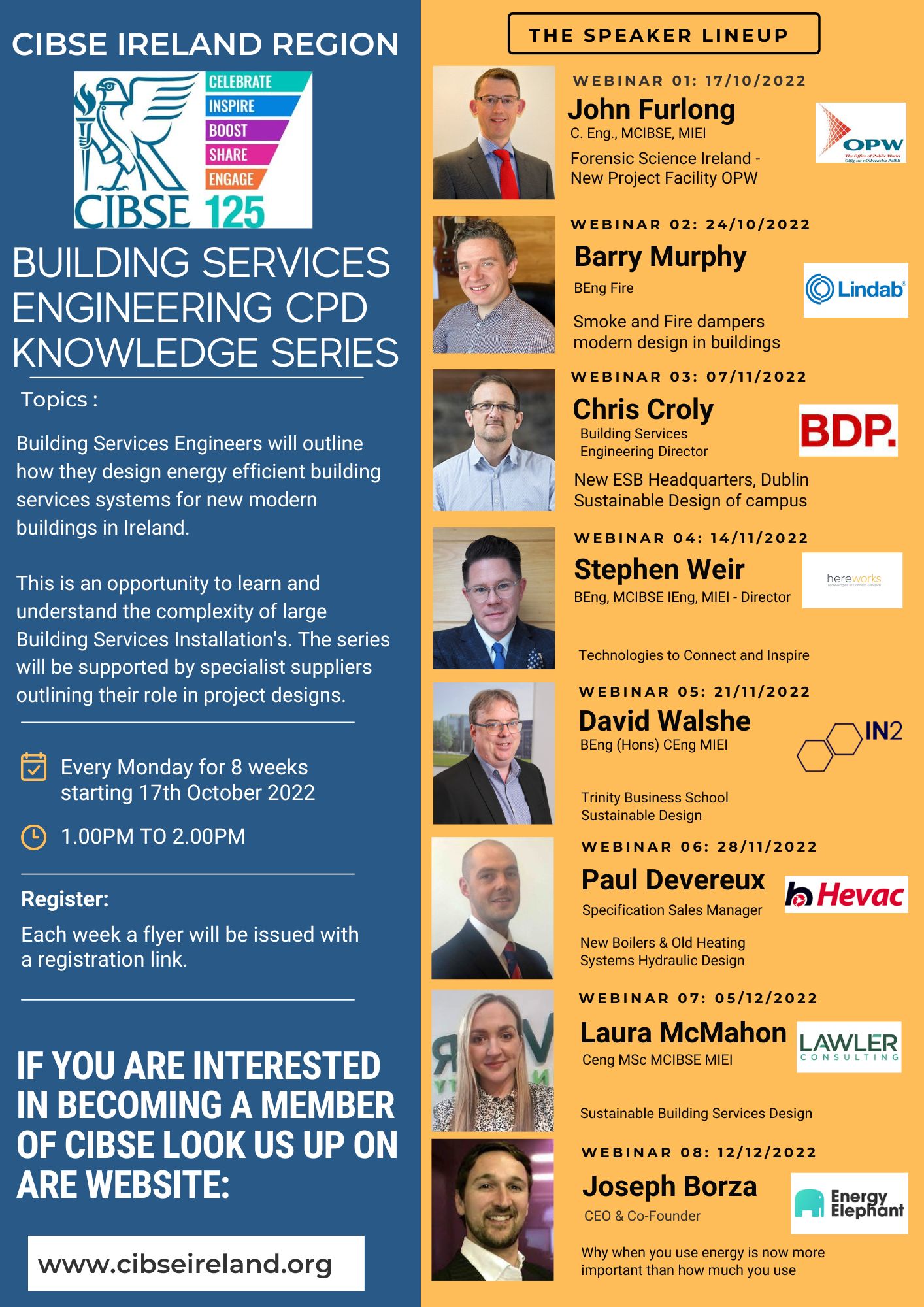 Intelligent Natural Ventilation & Window Automation for Smart Buildings
Link to recording registration
https://www.windowmaster.com/cpd-booking/online-cpd-courses
This online CPD explores the following;
The Benefits of Intelligent Natural Ventilation:
Building Performance, Carbon Reduction and Cost.
The Common Challenges and Misconceptions
Principles of Natural Ventilation and Night Cooling
Understanding the importance of Control
Achieving Robust and Effective Designs for Natural Ventilation
Overcoming common pitfalls through a holistic approach and employing the latest product technology
A selection of reference projects showcasing design approaches and benefits
Grundfos Webinars On Demand
Grundfos is proud to share our recorded webinars addressing cutting-edge topics that will sharpen your technical skills and increase your subject knowledge. Led by our technical experts, you'll leave with a much stronger and deeper understanding of the topic and applications.
Systemair Ventilation webinar
Learn how 2 correctly operate, maintain general ventilation systems in times of COVID19
Introduction to the WELL Building Standard
The WELL Building Standard (WELL) is the premier standard for buildings, interior spaces and communities seeking to implement, validate and measure features that support and advance human health and wellness. WELL was developed by integrating scientific and medical research and literature on environmental health, behavioural factors, health outcomes and demographic risk factors that affect health with leading practices in building design, construction and management.
For this recorded SCSI Webinar, Mona Holtkötter from IWBI will share emerging innovations and evidence- based research about how we can design buildings specifically to support the health and well-being of the people who live, work and learn in them. She will also touch on IWBI's current developments and initiatives in relation to Covid-19.
Learn how to save energy and grow your business through energy efficiency. This free online resource is designed by experts and gives you access to high quality energy training.
The CPD is non-technical, software agnostic, and suitable for all levels of professionals, from Directors to Technicians. It also covers an overview of the ISO19650 standards.