CPD Report: CIBSE/IHEEM Legionella, Asbestos and Fire CPD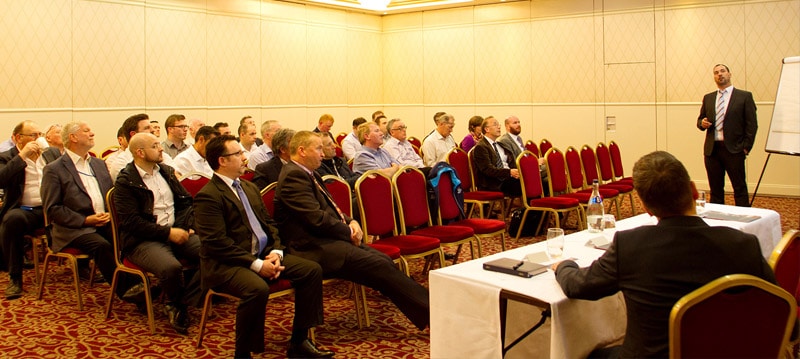 CIBSE and IHEEM joined forces earlier this week to present a CPD trio at the Red Cow Hotel. Subjects included Legionella, Asbestos and Fire. The event started in the early afternoon toallow attendees get educated while rush hour on M50 outside began. The CPD was well attended with in excess 35 attendees. The gathering included a good mix of health care facility managers, services consulting engineers, suppliers and main contractors.
The three presenters were very knowledgable, confident and delivered excellent presentations on their topic of expertise. Each presentation was unique on its subject matter while offering a level of new information or knowledge, it gave people 'food for taught' on what new considerations may need to be taken account of.
Questions from the attendees after the presentations were varied with some specific technical questions, all of which were answered in great detail by the presenters.
Overall, the CPD went well, very educational, well attended, and very worthwhile. For all future events please check online at www.cibseireland.org