Welcome from the CIBSE Committee

The Chartered Institution of Building Services Engineers (CIBSE), Republic of Ireland, is a region of the wider CIBSE community that includes over 18,000 members worldwide. CIBSE is the professional body that exists to "support the science, art and practice of building services engineering, by providing our members and the public with first class information and education services and promoting the spirit of fellowship which guides our work." Click here for more information on the Institution.
The CIBSE Ireland region maintains an active and interesting programme of events throughout the year. The key to the success of these events is the dedication and efforts of the CIBSE committee, who represent a cross section of consulting, contracting, products, education, energy and architecture within the built environment. Our past chairman, Dr. Kevin Kelly is currently President of the Society of Light and Lighting (SLL).
Members benefit from all of the services and facilities offered by CIBSE, and in addition, can participate locally in numerous awards, events and activities. Our CPD programme this year has been developed based on consultation with members, best practice in Building Services and exemplar CPD events hosted elsewhere see our Events page for more details.
CIBSE Ireland also host a number of awards each year, in collaboration with the Dublin Institute of Technology, these include the Young Lighter and Irish Lighter, the Student Awards, and the Sustainable Design and Research Awards (SDARs).
The second edition of our acclaimed technical journal, Sustainable Engineering Design - The journal of Applied Research in Innovative Engineering of the Built Environment, a joint effort between CIBSE Ireland and the DIT, published by BS News and supported by Electric Ireland is available to download all CIBSE Members through this website.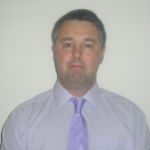 On behalf of the CIBSE Ireland committee, we welcome you to this website, and look forward to seeing you at one of our many events in the coming year.
Current CIBSE Ireland Chairman, Sean Dowd, is a director of Dowd Energy & Engineering Ltd. and is also a Chartered Engineer.
News and Recent Events
---
---
---
---
---